Pre-Construction Services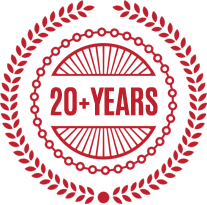 Valdez Construction, Inc. has provided comprehensive pre-construction services to the Whidbey Island and greater Washington State area for more than 21 years. We work to combine all your planning, architectural, engineering and pre-construction, construction and post-construction services under a single project, especially if you use our design-build services where we act as your single point of contact.
What Does Pre-Construction
Services Include?
Valdez Construction's pre-construction services include:

Site Selection
We can help you identify a site and create a custom plan for your project.

Site Analysis
A comprehensive analysis that includes site selection, review of existing structures and geotechnical reports.

Feasibility Studies
A detailed analysis of plans, construction site or other factors that may impact or affect a project.

Conceptual Design
Detailed designs that showcase the project from the ground up.

Rough Order-of-Magnitude (ROM) Estimates
A general estimate for developing a property or completing a project.
Budgeting
Having a rough budget of necessary costs to develop and/or build the property is essential.

Master Planning
and Code Evaluation
Master planning involves developing a plan highlighting the work tasks that need to be accomplished to see the project through to completion. Code evaluation is the planning process involving commercial construction and local building codes.

Construction Document Coordination and Review
This pre-construction document features a cost analysis and evaluates whether projects can be built according to plans, specifications, budgets, timelines and materials.

Permitting Process Coordination
This essential pre-construction permitting process helps determine what permits are needed throughout the project's scope and if the permits are feasible to obtain from local and state authorities.

Value Engineering
This helps to provide a clear and detailed analysis for meeting a construction project's goals.

Process Management
Let Valdez Construction, Inc. help manage the entire pre-construction process for you.

Scheduling
Our team will set a pre-construction schedule to ensure that everything stays on track and on target.
The Benefits of
Pre-Construction
Services
Pre-construction services help to decrease your risk and raise your returns. We can help you define the scopes of work during your project, improve sustainability, and recommend alternative and cost-effective construction methods. We can also evaluate proposed systems and perform constructability reviews while helping you meet your specific goals and needs.
Valdez Construction, Inc.'s pre-construction services are incredibly versatile, benefiting all types of construction projects. Whether we help clients evaluate purchasing a property, reviewing the costs associated with demolishing, remodeling or building a new building, our expert team provides you with professional advice every step of the way.
Pre-construction services can help you avoid pitfalls in the long run, especially before you begin a project. Our team will map out a comprehensive list of scenarios, so you can better be prepared before building or entering into a project.
Learn How Pre-Construction Services Can Save You Money
---
Whether you're looking to purchase a piece of property and need help with your feasibility study, or you're considering embarking on starting a new project, contact Valdez Construction, Inc. today and see how our pre-construction services can help save you time and money.